Blogging! Here we go! The Polynomial is a game I guess. I like to describe it as an iTunes visualizer on meth. Stars form galaxies that change and morph in time to your music. You can fly around and shoot things that float around the universe.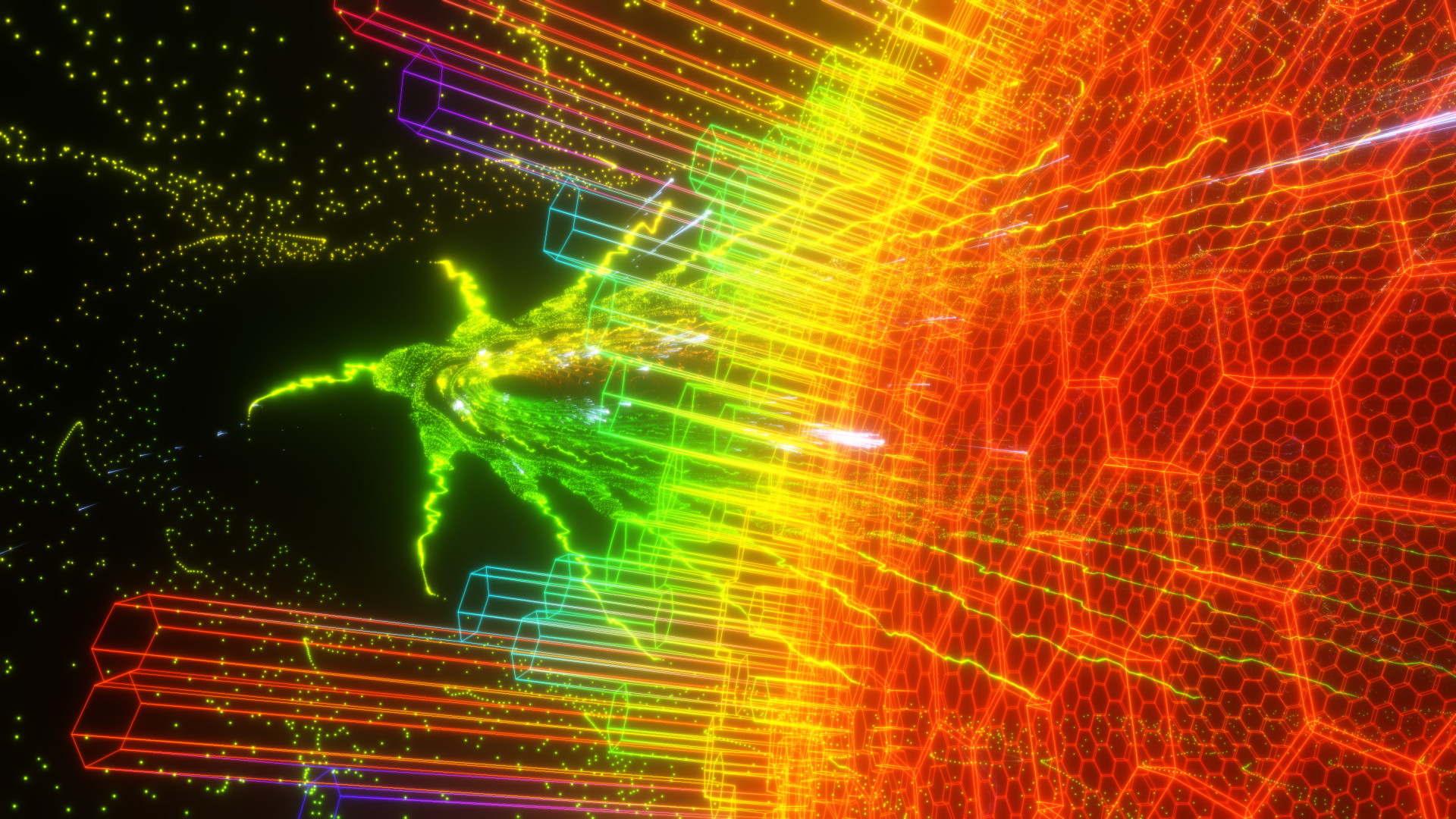 From the website
The Polynomial is a 3D musical 'space shooter' game, with non-shooter mode and built in fractal editor. Visuals are generated mathematically and animate to your music or microphone input; there are 4 music-driven animators and 38 arenas to choose from. You can create your own arenas using built in editor, and you can save your fractal images at any resolution. There are many parameters you can change for entirely new, original look; the number of combinations is astronomical.
I'm not normally a fan of dubstep, but the polynomial thrives on it. There are lots of things that I enjoy about the polynomial. Here they are!
Indie. Does it make me a hipster that I like it because it is indie? Possibly. I like the fact that one guy created this. One guy distributed this. We are at a really interesting point with game development, we have kind of cycled back to the roots, really small teams making what they want and distributing it how they want. With the internet and other online services (I'm looking at you, app store) it is now super easy to get out your product. That said, finding it is harder.... I'll talk about online stuff later..
The editor. Eff yeah. The editor makes me so happy. I love it when games give you the chance to create your own stuff! I think that is part of the huge appeal of games by Will Wright (The Sims, Sim City etc). I have heard stories of him coming up with the idea for Sim City after he was building cities for another game he was working on. Anyway, I'm getting distracted. The editor, amazing part of the game.
Music! Why isn't this further up! I love love love that this game reacts to music! So good! More stuff should react to music!
The polynomial can be downloaded for PC, Mac and Linux. There is a free demo and the full version has a 'pay what you want' model, with a minimum of $8USD (well worth it).